14 ENTICING IFTAR IDEAS FROM AROUND THE WORLD
The global population of Muslims is truly diverse. Each and every community breaks their fast differently in some way, from one to the next, and in this post, we look at the various delicious ways global Muslims break their fast with their Iftar meals.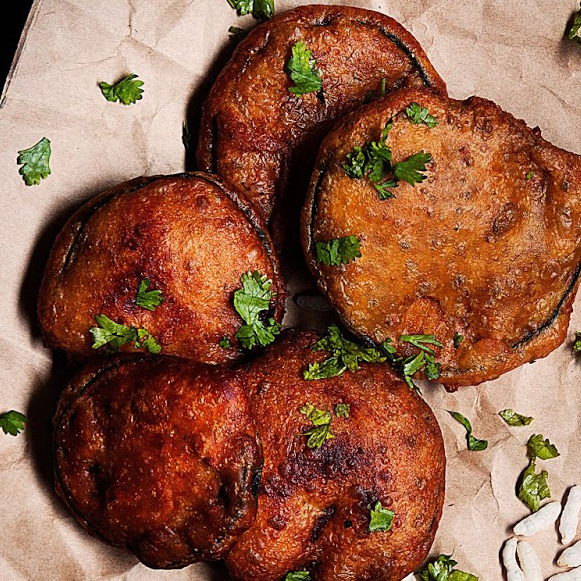 Beguni from Bangladesh
A real Ramadan specialty, Beguni is made from carefully slices eggplant covered in a fried batter made mostly from chickpeas. A tasty treat that takes just minutes to make. Served most commonly as a breakfast treat or appetizer, you must try one of these for yourself.
Try this Beguni recipe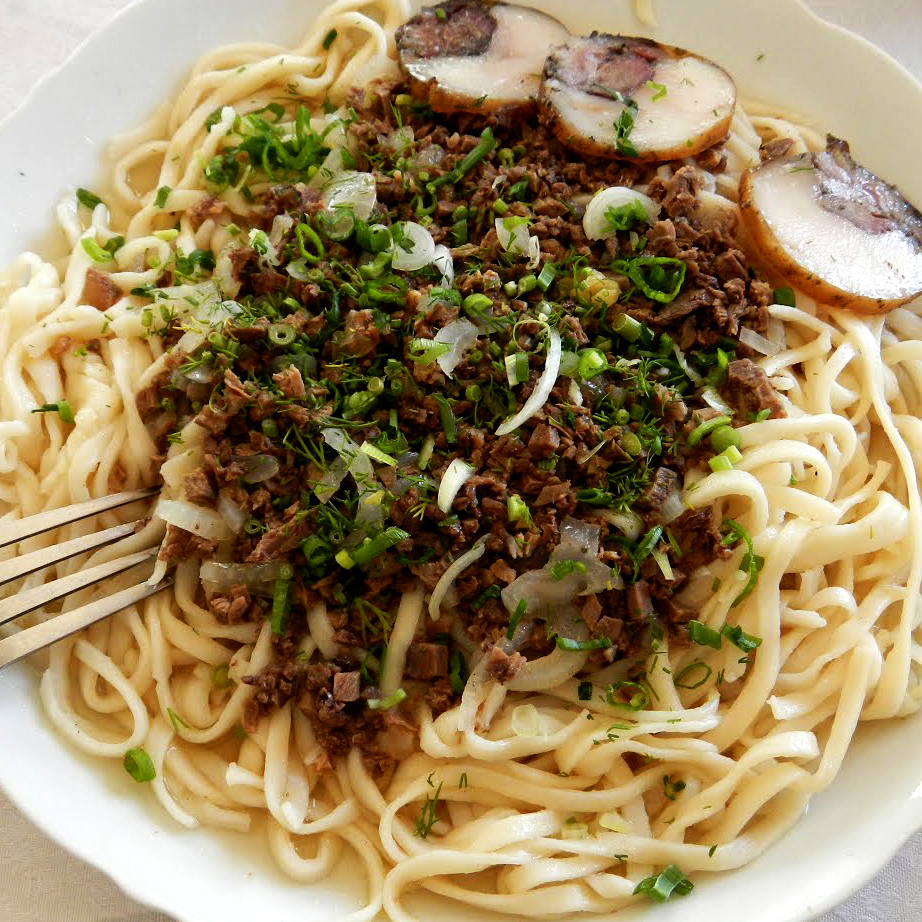 Beshbarmak from Kyrgyzstan
This is a national dish among Turkish people who are located in Central Asia. It is a mixture of boiled meat, onion sauce, and boiled noodles. This dish is meant to be eaten with the fingers and is generally served up in a large round dish. Simple, but really, really tasty.
Try this Beshmarmak recipe
Bandung from Malaysia / Singapore
Made from condensed milk that is infused with rose cordial flavoured syrup, this traditional drink from Malaysia is a real Iftar treat.
Try this Bandung Recipe
Luqaimat from Saudi Arabia
A firm favourite in Saudi, and popularly used as an Iftar dessert. Although they are a little oily, these extremely sweet and crunchy dumplings are a real treat and are enjoyed across the whole of Arabia.
Try this Liqamat recipe
Haleem from India
Popular across India and likened to Harees, a dish from Arabia. This is a stew dish that is made from tasty pulses such as lentils and wheat, along with a meat filling. Filled with proteins, it tastes amazing and is healthy too.
Try this Haleem recipe.
Kulhi Boakiba from the Maldives
Think fishcakes, with a twist from the majestic Maldives. Don't be fooled into thinking this is a dessert, although admittedly, it does look like one. It's made with rice and tuna and tastes simply divine. This is one you simply must try.
Try this the Kulhi Boakiba recipe
Es Campur from Indonesia
This is a dessert that originates from Indonesia, made from milk, coconut, jackfruit and seaweed. It is served in swanky restaurants as well as by street traders everywhere, and for a good reason too. It tastes amazing and is one you must try for yourself.
Try this Es Campur recipe
Bolani Bread from Afghanistan
This feisty flatbread comes fried or baked and is packed full of vegetables, served best with yoghurt. If you want to be healthy it best to have the baked version. It is quick and easy to make.
Try this Bolani recipe.
Chakchouka from Algeria
Traditionally eaten for breakfast or Brunch, this protein-packed dish is filled with taste and healthy goodness, making it the ideal choice for an Iftar treat. Made from Spices, tomatoes, peppers, onions and eggs and quick to prepare and cook, it is delicious morning or night. Try this Chakchouka recipe.
Ramadan Pidesi from Turkey
One of the few dishes that actually contains the name Ramadan in its title. This bread is a Turkish specialty and tastes as good as it looks. It is super-soft bread that is delicately topped with wholesome sesame. If you fancy making some of this yourself, it's easy and low-cost to make.
Try this Ramadan Pidesi Recipe
Kanji from Sri Lanka
There are many different types of Kanji. However the one we have highlighted as perfect for Iftar is made from either beef or chicken and is a rice-based dish.
Try this Kanji Recipe
Malfouf from Palestine
Filled with meat and rice, these delightful cabbage rolls come straight from the Levant and are served as an appetizer. Light, yet filling and delicious this one needs to go on your iftar menu.
Try this Malfouf recipe
Harira from Morocco
One of Morocco's favourite soup dishes and a common treat for Iftar is the Harira Soup. The main ingredients of this delicious soup are chickpeas, onions, tomatoes, rice, lentils, flour, olive oil, and meat.
Try this Harira Recipe.
Falooda from Pakistan
Already an extremely popular drink in many countries, this delightful ice-cream sundae is always a firm favourite for Iftar. Made from rose-water, psyllium seeds, vermicelli, milk, and ice-cream. This is perfectly refreshing on these warm summer nights.
Try this Falooda Recipe
ENJOY DELICIOUS INTERNATIONAL HALAL CUISINE AT LONDON'S BIGGEST EID CELEBRATION - 23RD-24TH JUNE 2018 AT WESTFIELD LONDON W12.
ENTRY IS FREE!
REGISTER HERE TO BE THE FIRST TO HEAR ABOUT EXCLUSIVE EID DISCOUNTS & SPECIAL OFFFERS.